Details

Category: About St. Augustine's
Hits: 4092
PARISH PASTORAL COUNCIL
The Pastoral Council is a permanent consultative body chosen to represent all parishioners in establishing the priorities of the parish and the strategies for implementing the Church's universal mission of evangelization at the community level.
PARISH CATECHETICAL PROGRAM
St Augustine of Canterbury Parish provides catechetical instruction to children of elementary school age. This program is addressed to the whole person, providing meaningful information on the Catholic faith, as well as engaging the children in a personal discovery of God who loves them, and inviting them to embark on the adventure of loving God in return. We use the Faith First catechetical program, which integrates sacramental initiation (First Holy Communion, First Confession and Confirmation) in its program.
PARISH MUSIC MINISTRY
The music ministry of St Augustine of Canterbury is under the direction of Carolyn Peters. She also accompanies the choir which sings in 4 part harmony at Sunday Eucharist and special feasts. The entirely volunteer choir  meets monthly for practices. The repertoire includes mainly well-known English selections of the 19th and 20th centuries, but also include French and Latin selections on occasion.
PARISH YOUTH GROUP
If you are between 13 and 17 years old, come celebrate scripture in fellowship, song and prayer. The activities, materials and structure are geared to and inspired by its members. The youth group also prepares and leads the second Sunday mass of every month from October to June. The Youth Group meets on the second Friday once a month.
PARISH CHILDREN'S LITURGY
Catechism takes place during the first 30 minutes of Sunday mass. While it is open to all, its target audience is children 3-12 years old. The weekly activities revolve along the gospel of the week. In addition, there are special activities during the Advent and Lenten seasons. The catechism is animated by a group of volunteer parents.
Details

Category: About St. Augustine's
Hits: 4075
VISION STATEMENT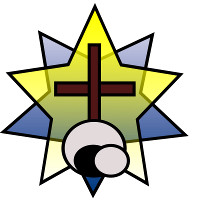 This is the people of God we aspire to be:
A community of believers, known for our warm and inviting nature, where all are welcomed and encouraged to join together in sharing talents and gifts to strengthen parish life.
Details

Category: About St. Augustine's
Hits: 12242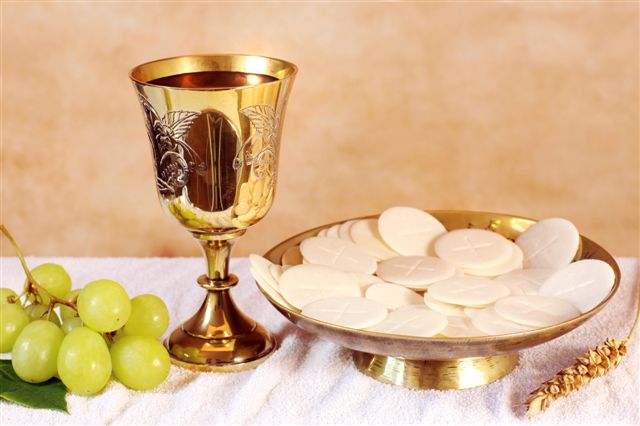 Eucharist (Mass)

Sunday 9:30 a.m.
Thursday: 9:00am
Friday: 9:00am
First Friday Adoration: 7 p.m. in the chapel
Reconciliation (Confessions)
Before Mass on Sundays
Baptisms
Call the office to make arrangements
Communion and Confirmation
Faith First programme after Mass on Sundays. Contact the office for more information.
Details

Category: About St. Augustine's
Hits: 4268
ABOUT ST. AUGUSTINE OF CANTERBURY
In the year 596, on the Isle of Thanet, just off the coast of Kent in southern England, a strange procession made its way from the small church on the island to where the King of Kent sat under an oak tree, afraid that these strange messengers might be magicians to do him harm. The priest who approached him – dressed in the ceremonial vestments of a priest, with acolytes carrying a silver cross and a deacon holding high an icon of Christ the Lord – was St. Augustine of Canterbury, a monk of St. Andrews on the Coelian Hill in Rome.
Details

Category: About St. Augustine's
Hits: 10744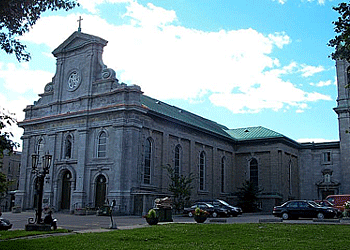 St. Augustine of Canterbury Parish is a Roman Catholic community situated in the Notre-Dame-de-Grace (NDG) neighbourhood of Montreal, Canada. We currently worship in the church of Notre-Dame-de-Grace, home to an active French-speaking community.
Feel free to join us on Sunday mornings for Mass. Visitors are always very welcome to pray and sing with us (and with our wonderful choir). Bringing young children? Not a problem. Most Sundays, there is a children's liturgy in the bell tower.
For sacramental preparation and for Mass intentions, please contact the parish office or use the contact form.
Thanks for stopping by and God bless you!