The Parish Pastoral Council and Wardens of St. Augustine of Canterbury are one group
of the living Guardian Angels of our parish. Like elders and counsellors, they help to plan
in an orderly manner our spiritual and economic life, "The reason I left you in Crete was
that you might put in order what was left unfinished and appoint elders in every town, as
I directed you" (Titus 1:5). We, members of St Augustine of Canterbury Parish, are
grateful to our Parish Pastoral Council and the Fabrique because they are the barometer
of the life of our pastoral community:
"The elders who direct the affairs of the church well are worthy of double honor,
especially those whose work is preaching and teaching" (1 Timothy 5:17).
"To the elders among you, I appeal as a fellow elder and a witness of Christ's sufferings
who also will share in the glory to be revealed:
Be shepherds of God's flock that is under your care, watching over them—not because
you must, but because you are willing, as God wants you to be; not pursuing dishonest
gain, but eager to serve;
being examples to the flock.
And when the Chief Shepherd appears, you will receive the crown of glory that will
never fade away" (1 Peter 5:1-4).
They are the N95 for our community and pastoral life during this worldwide pandemic.
We are filled with gratitude for their time, talent, and teaching (TTT) in order to inspire
us.
Suggested Prayer:
'Saint Michael the Archangel, defend us in battle.
Be our protection against the wickedness and snares of the devil;
May God rebuke him, we humbly pray; And do thou,
O Prince of the Heavenly Host, by the power of God,
thrust into hell Satan and all evil spirits who wander through the world for the ruin of
souls. Amen !
Stay safe, stay healthy, and guide members of our parish !
By Fr. Paul, St. Augustine of Canterbury Parish.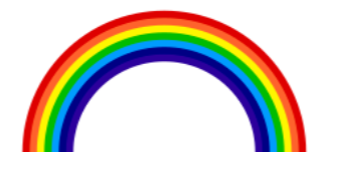 All will go well! Ça va bien aller ! [We will survive by the grace of God !]
April 12, 2020 (Easter Octave)