St. Augustine of Canterbury Parish
Happy Birthday !!!
Dear Members and Friends of St. Augustine of Canterbury Parish with birthdays in July,
We acknowledge your birthday which occurs in July. We were lucky to re-open our
Parish during this month of your birthday. May your birthday bring all year round re-
opening of opportunities of blessings, health, joy, safety, grace, and peace. May the Lord
bless you during this occasion with this Psalm:
"The king shall have joy in Your strength, O Lord;
And in Your salvation how greatly shall he rejoice!
You have given him his heart's desire,
And have not withheld the request of his lips.
For You meet him with the blessings of goodness;
You set a crown of pure gold upon his head.
He asked life from You, and You gave it to him—
Length of days forever and ever.
 His glory is great in Your salvation;
Honor and majesty You have placed upon him.
 For You have made him most blessed forever;
You have made him exceedingly glad with Your presence.
For the king trusts in the Lord,
And through the mercy of the Most High he shall not be moved. (Psalm 21:1-7)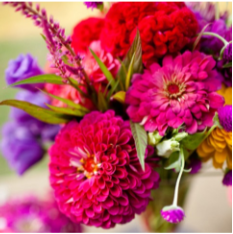 Fr. Paul, St. Augustine of Canterbury Parish